We invite you on a journey of Sensory indulgence...
Celebrate the season of Love and Romance and the promise of approaching Springtime.
Highlights Include:
A private visit to Kensington Palace before opening to the public
–
Enjoy a curated private tour of the palace and discover Queen Victoria and Price Albert's royal romance
–
Behind the scenes at a heritage Mayfair fine jeweller
–
Champagne reception in their private salon
–
An exclusive private floral masterclass
–
A visit to a bespoke perfumer
–
VIP afternoon tea at The Lanesborough Hotel, London
–
Optional Elements:
Transfers in a Classic Daimler or Vintage Rolls Royce
–
A royal photographer to capture your experience
–
Call Now
Enquire Now
---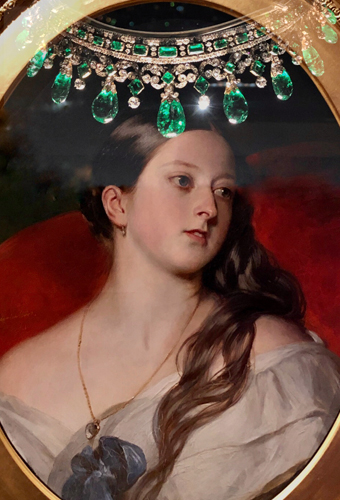 Experience a journey of romance, discovering iconic love stories, floral and fragrant insights, heavenly jewels and luxurious sweet temptations.
Explore Kensington Palace before it opens to the public and discover the passionate romance between Queen Victoria and Prince Albert, that first ignited within these palace walls.
---
Visit an elegant Mayfair Fine Jeweller, enjoying rare jewels and behind the scenes insights, with champagne and an exclusive Floral Master Class. Within their private salon, discover the meaning of the specially selected flowers to create your own breathtaking bouquet.
---
We then invite you to step into a world of sensual fragrance as a bespoke perfumer shares their secrets and fascinating history with you. Create your own unique scent to celebrate your love and treasured memories of your day.
---
Your incredible experience is crowned with a beautiful afternoon tea at the iconic Lanesborough Hotel. A VIP welcome awaits you as you give in to the exquisite sweet temptations and celebrate the Heirloom Memories you've created.
Upon request, we will add a sparkling element of magical surprise for you, should you wish to include a unique dedication, proposal or presentation to your loved one.
---
We'll take care of every detail to ensure your flawless day of Sensory Romance.
Each experience is individually curated and subject to availability.
Please get in touch to discover your magical day.