AN UNFORGETTABLE DAY OF BREATHTAKING ADVENTURE AND CULTURAL INDULGENCE
Your experience begins as you're chauffeur driven to a central London helipad to board a luxurious private helicopter.
Highlights Include:
Private luxury helicopter flight over London taking in iconic views
–
Enjoy the English countryside from the sky, en-route to Cliveden Estate
–
A Michelin Star Private Lunch or Afternoon Tea at Cliveden Estate
–
After-hours visit and curated tour of Leighton House Museum, London
–
Fine Dining experience at Leighton House
–
Optional Elements:
A Private Masterclass and showcase of rare Diamonds
–
Entertainment from world class Illusionists and Musicians
–
A royal photographer to capture your experience
–
Call Now
Enquire Now
---
SOARING ABOVE LONDON
You'll soar over the city enjoying breathtaking views of London's iconic landmarks before heading towards the picturesque English countryside.
Arrive in style at the majestic Cliveden Estate where a warm welcome awaits as you're guided through the historic gardens to the imposing manor house.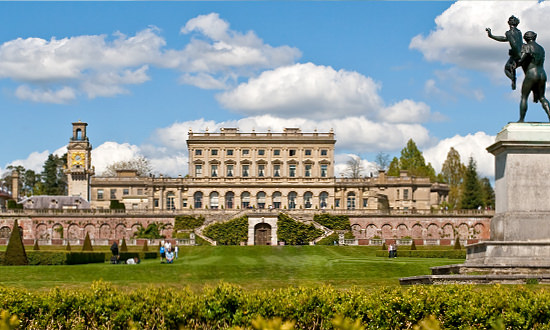 A MICHELIN STAR PRIVATE LUNCH
The French Dining Room is one of the most beautiful rooms within the manor house and it is within this private space that you will savour an exquisite lunch with fine wines and insights shared by your chef.
A refined culinary journey within a most elegant British establishment.
LEIGHTON HOUSE MUSEUM
After your flight back to London a magical evening awaits you. Hidden within the leafy suburb of Holland Park lies the jewel-like historic home of Victorian painter, Frederick, Lord Leighton.
Brimming with magnificent art and history, this historic house will open its doors to you exclusively, as you have access to its secrets after hours. A museum curator will guide you through its treasures, as you enjoy unique insights into the artist and his collections.
FINE DINING WITH DIAMOND MASTER CLASS
Enjoy a fine dining experience at the original round table where Lord Leighton dined and entertained his guests. Within this beautiful space, a diamond expert will share insights on the true nature of these compelling wonders of nature, and showcase a selection of rare jewels.
Savour the atmosphere as the house sparkles around you and memories that will endure forever, are created in each moment.
An extraordinary day of exhilaration, culture and indulgence. Delivered with dedication to your pleasure