To celebrate the launch of our series of Bond dining events and 'Bond and Beyond' experiences, we celebrate the mystique of the the world's most famous spy and consider the implications of dating the illusive 007.
'Bond, James Bond.' With these immortal words most of us are transported to a world of heroes, action, danger and luxury. It doesn't matter where you were born, where you grew up, where you reside, Mr. Bond has an almost universal appeal. You either want to be him, or to date him.
It's rare to not want to sit back with either one of the Fleming novels in hand or a Bond movie on screen. He somehow consistently provides the right level of intrigue and entertainment that soothes the challenges of modern life and provides just the right level of feel-good and aspirational magic to lead us to a happy place.
Although they differ significantly, the level of detail that features in both the novels and the films, keeps audiences coming back for more as we unravel the tales and intricacies that weave through his narrative. What we have here is the perfect storytelling recipe appealing to the fundamental need in all of us to get swept away into a world far removed from our own, but with just enough tantalising and relatable elements to keep him close but always just out of reach.
As the action hero, the man's man, he saves the realm, consorts with kings and queens, leaders of the free world, and evil incarnate. Bond moves in the highest and lowest circles with complete confidence and aplomb. The masterful way in which he controls each and every situation is an inspiration to most of us. He personifies style, from the way he combs his hair, dresses, shakes his Martini, to the cool-as-a-cucumber way he faces danger. Who wouldn't want to live the high life, meet fascinating and dangerous people, be welcomed in the best places and situations, wear the timeless, stylish clothing, and entice the most beautiful of them all.
Throughout the decades, the seven actors who were privileged to be the man, have managed to keep the mystique going. We all have our favourite Bond, but we accept every new incarnation exactly because the character remains true to form.
The development of the gadgets has kept pace with reality, the techno enthusiast doesn't have much to complain about. Who wouldn't like an umbrella gun, a ring with a secret compartment in which to stow away exotic poison, and a rocket launcher with which to clear any traffic jam. Not that Mr. Bond needs to resort to the use of poison but Enemy Number One also gets to have a bit of fun.
While we seldom see James Bond sweat, no torrid gym scenes with our hero doing circuit training or attending spinning classes, he remains a splendid physical specimen, naturally, as we would all like to be. Clothed or unclothed, he personifies the alpha male that we long for, even in the age of equality. He rarely succumbs to the new age philosophy of getting too closely in touch with his feminine side, although seeing his occasional vulnerability makes him all the more appealing.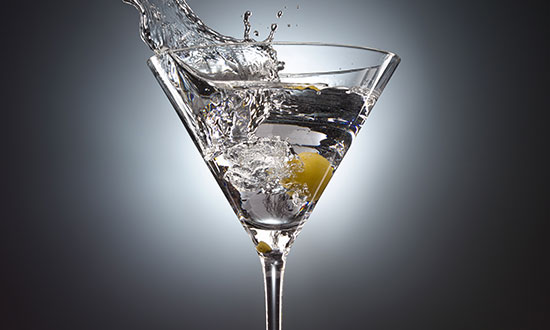 As a ladies man, Mr. Bond remains the creme de la crème of dates. (What is not to like?) This is the ultimate man, except for his unavailability as a permanent partner. You may be lucky enough to be his date on a few occasions but don't expect forever, after all, only diamonds are forever. With his past clouded in secrecy, the glimmer of hurt and heartbreak still visible in his eyes, this man is all but irresistible.
For those of us who dream of dating Mr Bond, I am not sure we could stand the stress of permanent perfection. The lipstick smears, mascara runs, and the envious looks of friends and enemies would be unbearable. You would have to lock him away in order to relax enough to enjoy what's on offer. Not the dream date that you had in mind. Another tip, never compare your partner to James, it isn't the done thing and will lead to unhappy ever after.
It would probably be best to let your dalliance with our favourite man remain forever a lovely daydream. Watching him on screen for those few precious hours is the closest most of us could possibly get to having him for ourselves. So eat your popcorn, relax back into your chair and let Mr. Bond take you to wherever you want to go, or more precisely, to wherever he wants to take you.
Thank you Ian Fleming for allowing us to borrow and shamelessly use your leading man to enrich different aspects of our lives. We salute you!
Enquire about our Bond dining events and Bond experiences: enquiries@beyondcurated.com
---