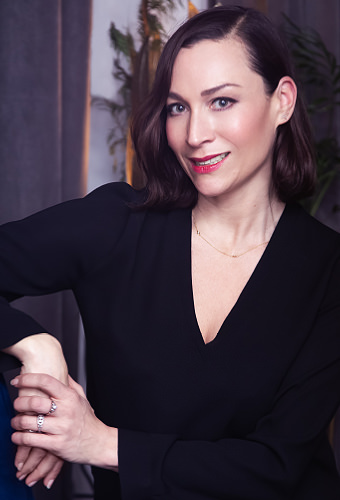 At the core of all we do is our dedication to delivering experiences which truly delight our guests. With the emphasis on privacy and our personal touch, each journey is infused with expertise, fastidious attention to detail and our signature ethos of excellence, fun and discovery of the unique.
We bring our extensive understanding of the luxury world to you, and merge it with our passion for history, beauty and refined culture.
We invite you to celebrate London's dynamic heart and the gems that create its vibrant heart beat. Leave the planning to us and enjoy a seamless adventure of inspiring elements which make up your Beyond Curated experience.
The Inspiration
"Imagine merging all the things you most love into a single passion and offering it to the world to enjoy!"
This is the thought that gave birth to Beyond Curated. As Founder and Director Linda Hugo put it – "I want my guests to feel delighted and uplifted by the experiences, whilst savouring the true essence of excellence, delivered through a highly personal and dedicated service".
With 27 years of experience in luxury retail, managing prestigious luxury goods and fine jewellery boutiques in Mayfair, Linda has a deep understanding of this refined world and delights in exceeding the expectations of her discerning clientele.
Always seeking unusual elements to offer guests, the realms of history, fine jewels, wine, art and all things culturally uplifting, find their way into Beyond Curated's offering. Her characteristic enthusiasm and creativity informs everything she does and it is with sincere pleasure that she curates the very best that London has to offer for the enjoyment of her guests.
---
Affiliations
Reviews
"Linda Hugo is one of those very rare and talented people, who has the imagination and the skill to create truly amazing memories. I'm excited and grateful that I found Linda, and look forward to working with her again..."
"Linda, thank you so much for all your hard work to make such a wonderful evening. Not only the superb choices you made for the catering, actor and support but especially so in your attention to the smallest detail..."
"Was a pleasure working with Linda and Beyond Curated. She is personable, professional and very timely. We spent two different days doing two very different types of experiences with her and her team..."
"I attended a virtual experience that Beyond Curated put together showcasing the Carlton Jumeirah in London. It was fabulous!"
"Even if the world was in a different place in 2020, I imagine Linda Hugo's virtual experiences equally welcome. But with a trip to England lost in the pandemic, her virtual offerings have been an absolute thrill to me!"