TAKE PRIVATE A JOURNEY INTO CHURCHILL'S WORLD
"My tastes are simple, I am easily satisfied with the best" – Sir Winston Churchill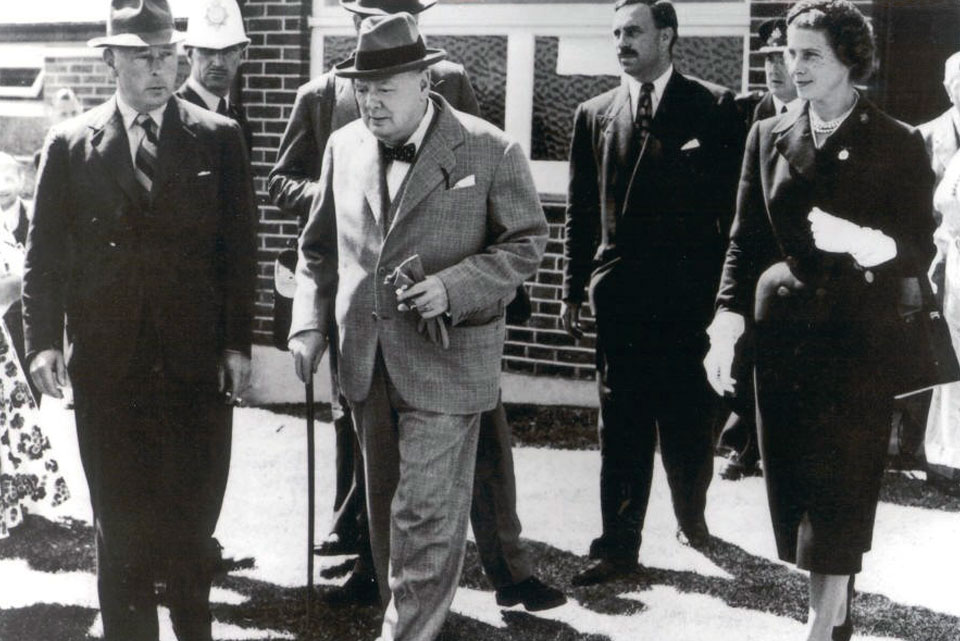 Highlights Include:
Chauffeur driven to a secret location
–
Step into history and enjoy an historic behind-the-scenes experience within an iconic and breathtaking setting
–
Indulge in a private Pol Roger Champagne Tasting with a renowned champagne expert
–
Savour exquisite fine dining, exclusively designed to compliment each champagne
–
Be enriched by fascinating insights with an esteemed Churchill expert
Optional Elements:
Private, after hours visit to the Churchill War Rooms
–
Private visit to Blenheim Palace by helicopter
–
Book signing by a world-renowned Churchill author
–
Walking tour of 'Churchill's haunts' in Mayfair
–
*Please enquire for an individually tailored experience.
Call Now
Enquire Now
---
A PRIVATE SUBTERRANEAN 'CHAMBER'
We have discovered the perfect 'secret' location for this atmospheric and exclusive private experience. 
We'll commence with a private tour behind the scenes of this impressive and iconic landmark, rich with historic significance.
Discover the links between Churchill, Pol Roger champagne and this amazing location.
---
The scene is set for an unforgettable afternoon. 
A POL ROGER CHAMPAGNE TASTING EXPERIENCE
Discover the secrets of champagne, how to correctly open a bottle, what makes a notable champagne, its origins and how best to enjoy this nectar of the Gods.
Learn about the colourful history of renowned champagne house Pol Roger and its most famous consumer, Sir Winston Churchill.
We'll delve into the connections between Churchill and Pol Roger and then hear fascinating rare facts about the great man and his quirky habits.
Guests will taste 5 Pol Roger champagnes – Brut Réserve NV, Pure NV, Vintage, Rosé, and Cuvée Sir Winston Churchill 
---
"I NEED CHAMPAGNE TO TEASE MY BRAIN"
A WINSTON CHURCHILL INSPIRED FINE DINING MENU
Drawing on inspiration from Sir Winston Churchill's love for the finer things in life, we have designed, in partnership with our preferred chefs, a unique menu developed to compliment each delicious style of Pol Roger. 
Savour a 5 course menu that beautifully enhances the tasting notes of the 5 Pol Roger champagnes that will be enjoyed. 
Each course will delight and surprise with its remarkable subtle flavours and impressive presentation. 
INSIGHTS FROM OUR EXPERTS
Throughout this unique experience you will hear from renowned experts, delighted to share their wealth of knowledge with our guests. 
Guests will be inspired as they discover rare facts and savour new flavours. 
Escape and enjoy an experience which is uplifting, historically rich, refined and filled with sensory indulgence.