DINE AMONG PRICELESS TREASURES IN
EXCLUSIVE PRIVACY
Experience the wonders of an iconic British cultural institution as it reveals its secrets to you. As evening descends, your night of dreams unfolds.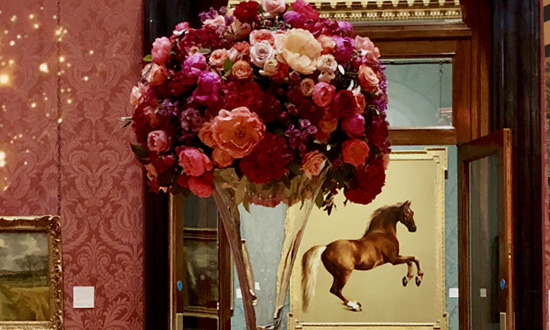 Highlights Include:
Exclusive access after opening hours within one of London's iconic museums
–
An expertly curated private tour
–
A private fine dining experience within the historic museum setting
–
Optional Elements:
Entertainment from world class illusionists and musicians
–
Pol Roger Champagne tasting master class with historic insights
–
Vintage Rolls Royce transfers
–
Call Now
Enquire Now
---
EXCLUSIVELY PRIVATE
The crowds have departed as you arrive at one of the world's most important museums to find that its doors have opened exclusively for you. The magnificently imposing halls and chambers welcome you, as you take in centuries of knowledge and history that surround you.
Be enlightened by an expert curator who will guide you through some of the most intriguing exhibits and savour the pleasure of being able to enjoy the priceless works in exclusive privacy.
PRIVATE FINE DINING. EXCEPTIONAL ENTERTAINMENT
We are proud to offer you the most beautiful settings in London, including The Victoria and Albert Museum, The National Gallery and The Natural History Museum.
As we welcome you to one of these majestic buildings, an evening of gastronomic delights, fine wines and wonderful entertainment awaits you. Savour exquisite fine dining and enjoy a Champagne tasting master class delivered by a notable Sommelier.
The magic of the evening is heightened as you are entertained by the mind bending feats of an Illusionist to the stars. Live musicians enhance the ambiance with uplifting music as your senses are awakened and your hearts filled with joy.
TREASURED MEMORIES
Whether it be an occasion of romance, or celebration with friends, family or colleagues, the setting could not be more perfect.
We will take care of every detail to ensure an 'out of the box' experience like no other, creating memories that will be eternally treasured.
Ignite your hearts and minds as we create your unforgettable memory of timeless beauty.